"
It's extraordinary. It's always the children who say, "Sir, sir! What's the point of geometry?" or, "What's the point of Latin?" who end up having no job, being alcoholic, and they don't notice that the ones who actually find knowledge for its own sake and pleasure in information, and the history, and in the world and nature around us actually getting on and doing things with their fucking lives.
It's an odd thing… 
Stephen Fry, QI outtake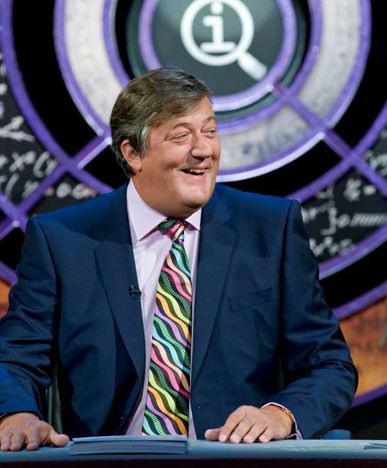 (Image not actually from the same programme…)
oh gosh, am I the only one who still doesn't think ezekiel is evil? the only one, who thinks he only wants to protect himself and sam? the only one, who believed him, when he said he is sorry? damn, look at his face and try to tell me that he lied.